Biography
Teresa Francis

Teresa (Fifi) and the Black Baron
Profession
Senior Customer Service Agent USAirways
President/Treasurer USAirways Employee Club DCA
Airplane
Baron's Fokker D-VII 3/4 (promising her that the Baron will pick her up and drop her in the lake.)
Primary Act
Ratings
History
Teresa first came to the Flying Circus in August, 2004. After several acrobatic rides, she realized flying upside down would keep her there for years to come. In 2005 she became part of the show as "FiFi" LaBombshell. Over the years her kooky antics and witty dialog with the Baron have brought smiles to the faces of kids both young and old.

Originally from Northern Virginia, where she continues to live, Teresa realized at a very young age that she had a passion for aviation. She followed that calling by becoming an agent with Piedmont Airlines more than 29 years ago. After Piedmont merged with USAirways in the late 80's, Teresa went on to receive Customer Service Agent of the year system-wide in 1997 for exemplary performance and her desire to make USAirways a success.

Today Teresa continues to bid passengers a bon voyage and welcome them back home again at Reagan National Airport. Just recently she was recognized for her outstanding efforts through receiving a Chairman's Award. The award represents the most prestigious award for an employee who has shown enormous dedication to the company.

When Teresa is not working, you can usually find her plotting her next vacation destination with her family or out at the Flying Circus ready to take her next acrobatic ride!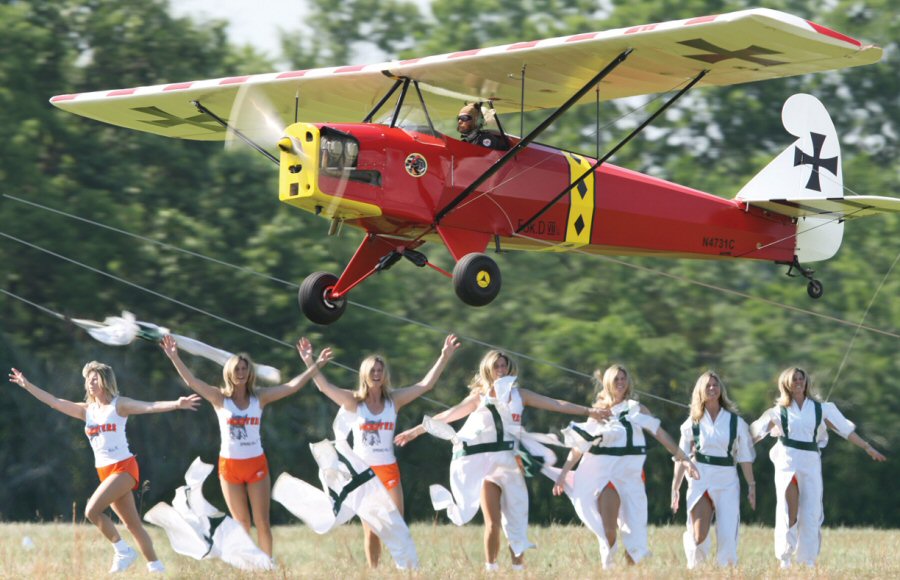 Teresa (Fifi) about to be taken for a ride!